Join the Shift From Episodic to Continuous Patient Care
Canopy's Intelligent Care Platform consists of a full suite of products that enhances clinical workflows and drives better patient outcomes.
Schedule Demo
ePRO-Based Patient Monitoring
Clinical
Canopy's ePRO-Based Patient Monitoring solution keeps every patient connected to their care team between treatments so that issues can be identified and resolved without delay. With the Canopy app, patients are empowered and supported throughout their care journey, at any time and from anywhere.
Deliver better patient outcomes and quality of life through continuous symptom monitoring and proactive intervention.
Enable seamless patient:provider engagement through a modern, simple digital experience that patients have come to expect.
Improve practice performance by identifying opportunities for interventional, acute visits and increasing treatment persistence.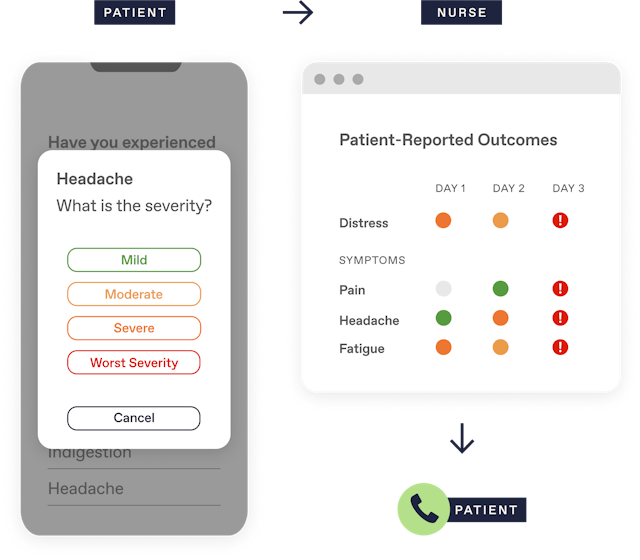 Canopy's Oral Oncolytics module guides patients through oral oncolytic treatments while streamlining the complex pharmacy workflows associated with medication management. Integrated symptom monitoring detects dose-limiting toxicities and intelligently alerts the care team, reducing avoidable treatment discontinuations.
Increase medication adherence and patient satisfaction through an easy-to-use smartphone interface that personalizes the patient's experience.
Drive better patient outcomes through timely and efficient management of toxicities to enhance treatment persistence.
Improve capture, tracking, and documentation of oral oncolytics workflows to meet QOPI certification and ACHC standards.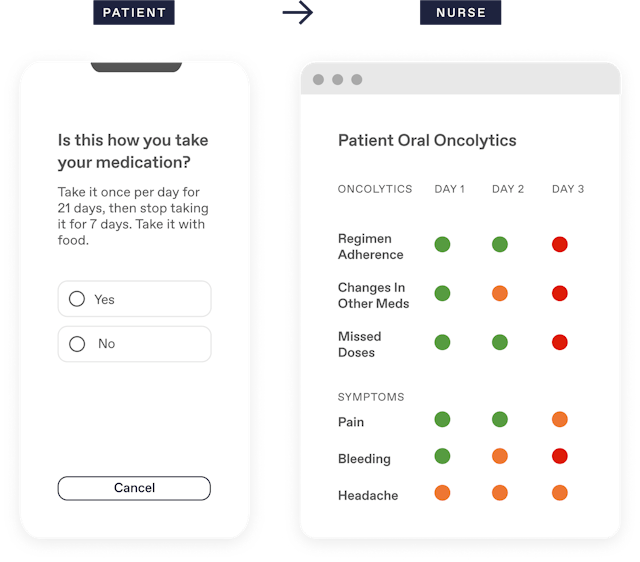 Canopy's customizable Ticketing module centralizes patient requests across departments so that every task is captured and addressed by the right person, in the right order. Enable your staff to spend less time on task management and more time on patient care, all while having the confidence that nothing is falling through the cracks.
Improve efficiency and cross-functional coordination through a centralized worklist with smart routing and filtering capabilities.
Enhance ticket prioritization and response quality through intelligent work queues that surface the most urgent tickets and key patient information. 
Increase patient satisfaction through improved call turnaround times and more efficient interactions.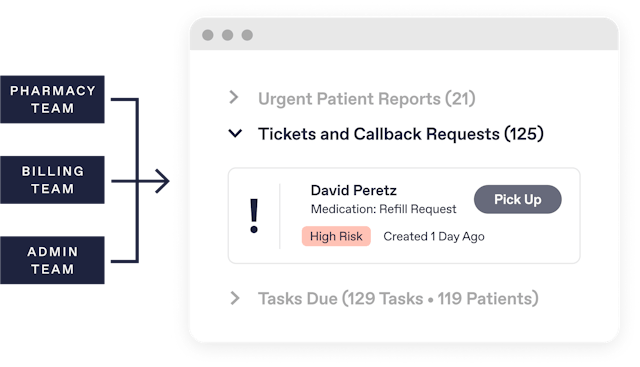 Triage Pathways
Operational
Canopy's proprietary, evidence-based Triage Pathways allow nursing teams to efficiently address 30 of the most common cancer side effects and deliver more standardized care. Disposition-driven content and AI-powered prioritization drive quick decision-making based on clinical acuity, allowing for faster resolution of issues and emergencies.
Deliver high-quality, standardized symptom triage across facilities and teams, regardless of staff experience levels.
Improve call efficiency through symptom-specific screening tools, intelligent alerting, and auto documentation, enabling your team to make the right decisions, faster.
Enhance quality of care and reduce ER visits by confidently and accurately identifying when an interventional, acute visit is optimal.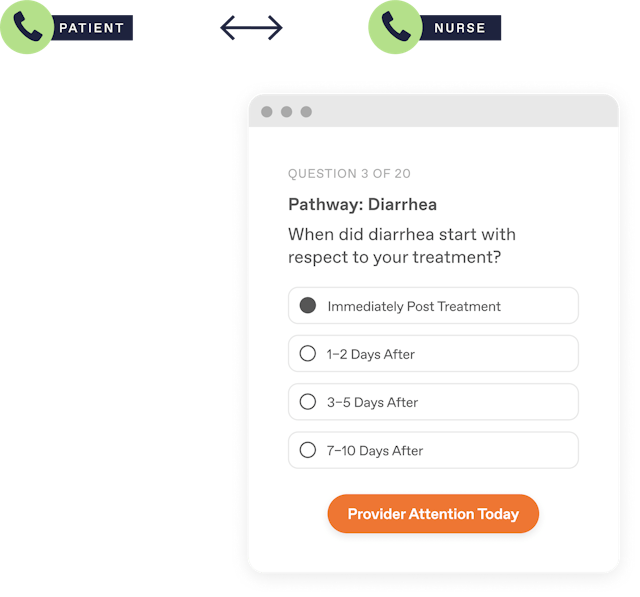 Program Management
Financial
Canopy's flexible Program Management module enables practices to easily operationalize care programs such as Chronic Care Management (CCM), Principal Care Management (PCM), and the Enhancing Oncology Model (EOM). Implement workflows that provide continuous, high-quality patient care while bolstering practice revenue and quality metrics.
Quickly identify patients that meet eligibility criteria and employ workflow tools for efficient management of patient enrollment and consent.
Leverage end-to-end program activity workflow management, including tools for task prioritization and care plan execution.
Capture all cross-functional time spent on billable patient care activities via robust and precise reports that streamline billing processes.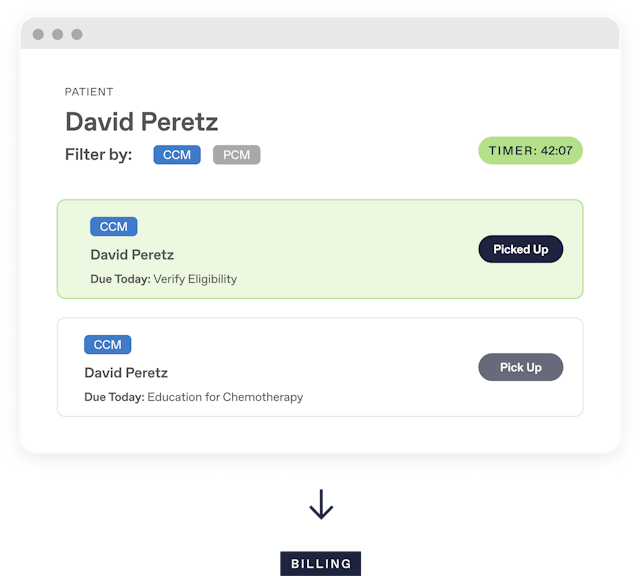 Analytics + Insights
Financial
Canopy's advanced analytics tools deliver meaningful insights that inform strategic operational decisions for practices. Access on-demand dashboards and reporting tools designed to measure what matters most for both patient care and practice success.
Continuously improve with data-driven insights into workflow efficiencies and performance across practice KPIs.
Ensure patients are receiving high-quality care by quickly identifying blockers and trends that impact patient outcomes. 
Optimize the financial health of your practice with intelligent reporting on billable patient care time and the performance of the Canopy platform.